6 Essential Desktop Apps to Make Your Android Phone Device a Work or Play Powerhouse
Friday, May 25th, 2012 at 5:08 am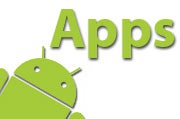 The power of an Android phone or tablet already makes a desktop PC, or even a laptop, seem a little old-fashioned–but you can enhance your smartphone or tablet even more. Here are six applications that allow you to use your desktop computer to get more functionality, and more fun, from your Android device.
.
Filed under: Android • Android Applications
Like this post? Subscribe to my RSS feed and get loads more!